Our latest Logica® Future of Money study has uncovered a paradox in money management in America during COVID-19. Savings rates have been at an all-time high, while spending is down. At the same time, almost two-thirds of Americans are stressed about their financial situation, and the population is split on their ability to cover their expenses or not.
The paradox presented by COVID-19 may mean two diverging paths with different needs. We will see people using their savings to save for emergencies, build wealth and pay down debt. In fact, our study shows many Americans (41%) are planning on paying down debt more in 2021, and 32% are planning on paying off monthly credit card bills.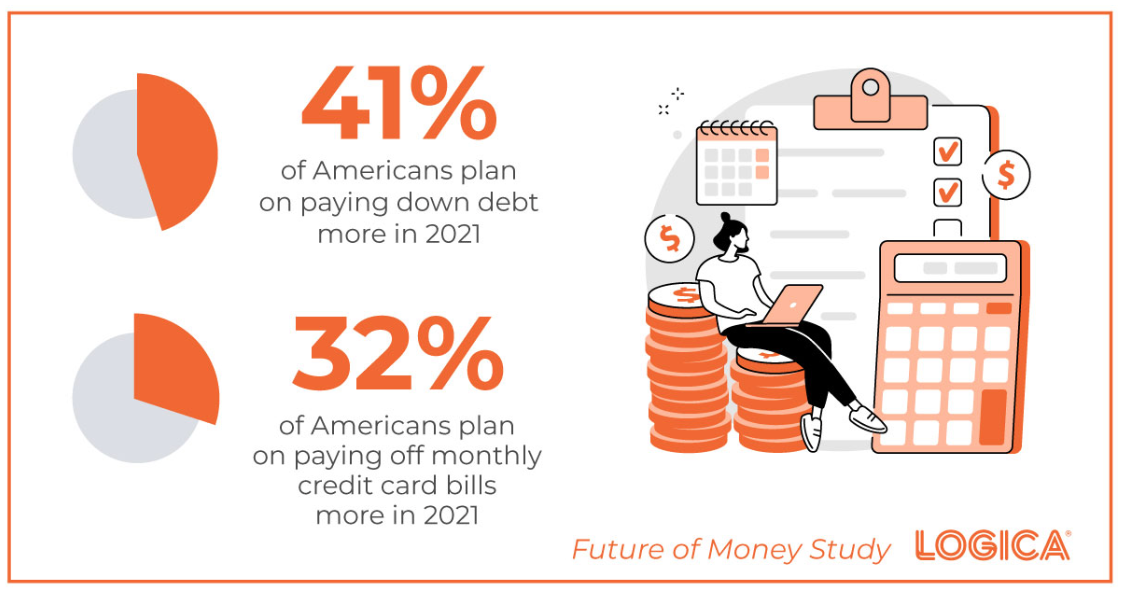 In contrast, those reporting job loss due to the pandemic are reporting tapping into savings more now to cover monthly expenses—and many Americans (64%) report stress about their financial situation. We will also see those underemployed or unemployed during COVID-19 defer or default on payments and use debt and credit options to manage their cash flow.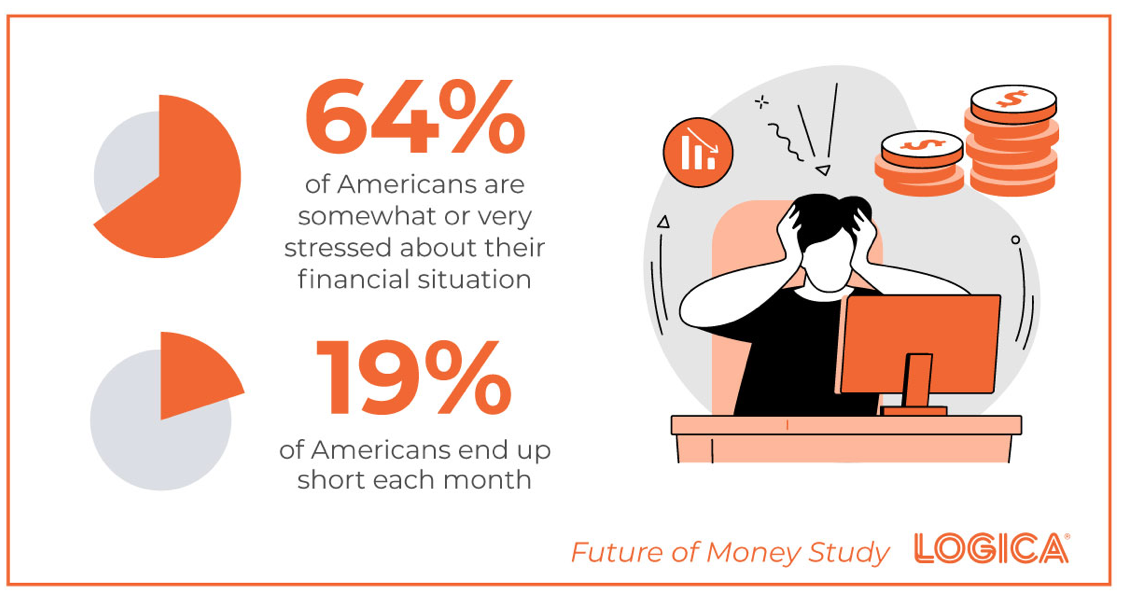 As the wealth gap widens and the impact of COVID-19 continues, what should financial brands be looking at doing for 2021 and the coming years? There will be an increased need for products such as high interest savings accounts, as well as a need across the income spectrum for more financial advice. There will be a change in the money mindset, as more employed Americans shift toward savings and underemployed Americans have more need for cash management and potential payment deferrals to make ends meet.
Join Logica® CEO Lilah Raynor and Katrina Noelle of KNow Research to take a close look at how 2020 has impacted the world of money and what's coming up in 2021. Not available to attend? Register anyway and we will send you the recording!