Most training programmes for financial advisers end up being vaguely disappointing for the participants.
Often the feeling is that the training is a bit too academic or theoretical and hard to implement in one's practice…but the real reason why training fails is because it doesn't address all the necessary components. In order for any professional development or training programme to be truly effective and result in sustainable positive change it must deliver in 4 core, and complementary, areas. Effective professional training must:
Manage the mindset changes required to absorb and utilise new knowledge
Actively work on the skillset required to be able to use the new knowledge
Provide resources and tools to enable the new knowledge to be utilised effectively and rapidly
4. Support and monitor the necessary actions to ensure that new knowledge is being implemented effectively.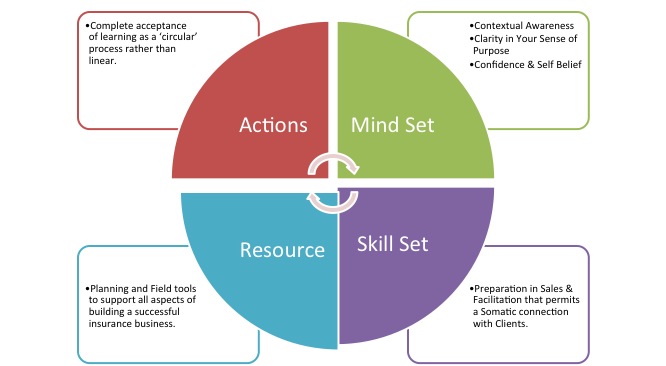 For any adviser considering an investment in them self professionally (and every adviser should be committed to investing in them self professionally, and continually!) consider any possible training or professional development from this perspective. A premium value should be placed upon a programme that delivers all four required steps as that maximises the possibility of you getting a great return on your investment in yourself.
All too often professional training consists of just theory and facts, or perhaps just a set of resources. Without a conscientious approach to ensuring that the right behaviors are also understood, learned and adopted, the resources themselves are as useful as your old Encyclopedia Britannica set – it is just an unused resource.